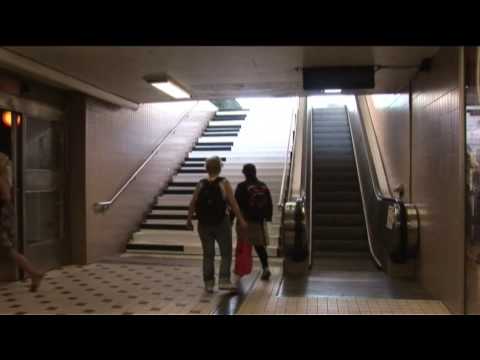 This is a brilliant advertising campaign being executed by DDB Stockholm, Volkswagen's advertising agency in Sweden.  The idea was how to change people's behavior for the better.  Certainly by making mundane tasks interesting, and almost game-like, produces a positive response from people.  Making activities fun and interesting engages people to want to participate in games.
This advertising campaign went viral online as well as offline.  A very interesting feature is that on the website, people can submit their ideas on how to encourage people to make society a better place.
The consumer truth is that people are inherently good, and want to help society.  This is brilliant from VW because it transforms people to do "good" things for the environment, and it also provides an example of corporate social responsibility.
Click here for the first video.  This shows how recycling can suddenly become more exciting.
Click here for the second video.  I never thought throwing away trash could be so fun.
Here is the most popular video of them all.  Walking up stairs is suddenly more popular than the escalator next to it.
What are some of your thoughts on how to change behavior in a fun way?  Any suggestions?
Tags: advertisement, advertising, behavior, better, campaign, change, DDB, design, stockholm, sweden, the fun theory, transformation, videos, viral, volkswagen, youtube